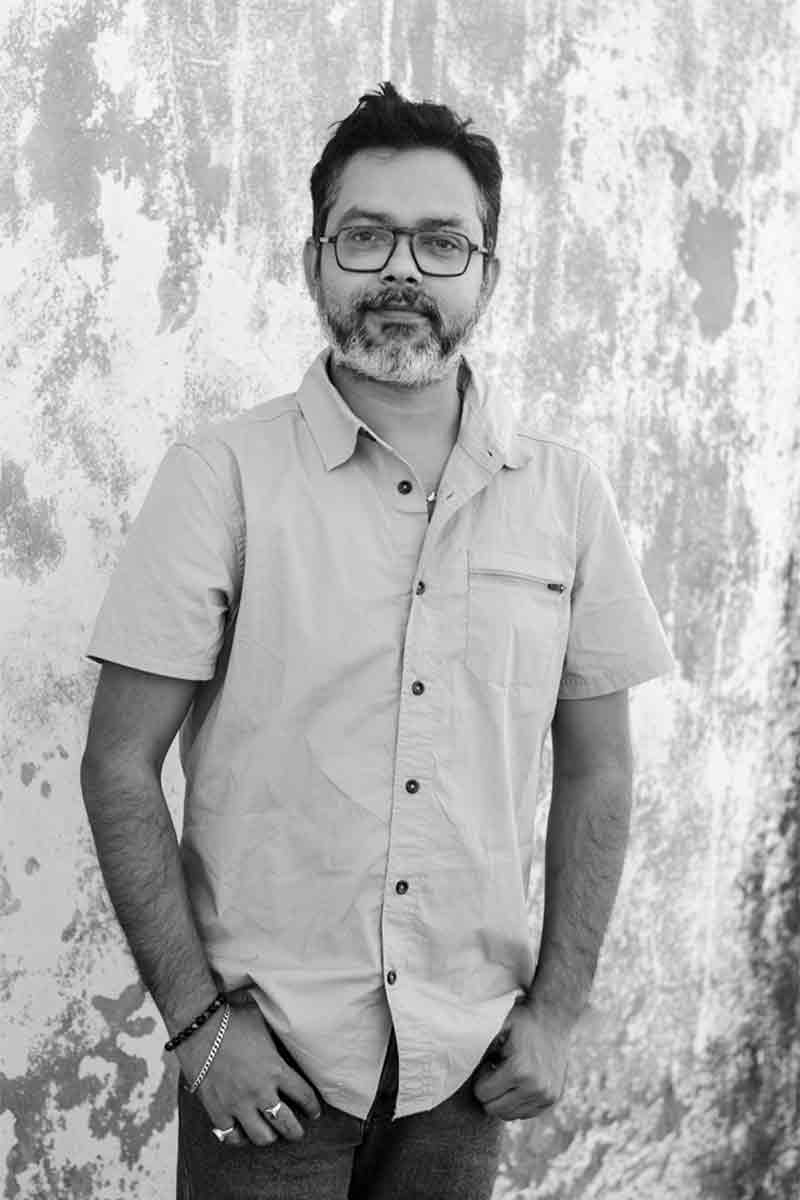 Biswajit Das
As an artist, my creative process is deeply connected to my emotions and inner journey. Painting is not only a way for me to express myself, but also to nourish my soul. Being self-taught has given me the freedom to explore and experiment without the constraints of a particular style or body of work. My art is a reflection of my emotions, a manifestation of my journey through life, and an awakening of my soul to the world around me. My creative process is driven by the circumstances and emotions that surround me. Each series of works is inspired by the thoughts and emotions that I experience during my journey. I do not intentionally experiment with my art, but rather follow my natural inclination and allow my emotions to guide me to the medium and series that speaks to me.
As an introvert, painting is my primary medium for expressing my thoughts and emotions. Through my art, I am able to communicate what words cannot. Working in series is a particular passion of mine. I find that it allows me to explore a topic or emotion more deeply and with greater nuance. It also enables me to fully immerse myself in the creative process and to allow the artwork to develop organically.
Ultimately, my art is a reflection of my journey, a record of my emotions, and a tribute to the power of creative expression. I hope that my art can inspire, touch, or resonate with those who view it. I believe that art has the power to heal, transform, and empower both the artist and the viewer. My art is a tribute to the power of creative expression.
Key Exhibitions
Solo Exhibition
"The Indian Circus" 20th - 26th April 2018, AIFACS, Rafi Marg, New Delhi
"The Indian Circus" 2nd - 8th September 2014, Academy of Fine Arts, Kolkata, West Bengal
Dual Exhibition
"Horse Power & Cosmic Relations - II" 27th October 2012, at The Grand, Vasant Kunj, New Delhi
"Collection" 15th - 17th April 2011, at Punjab Arts Council, Chandigarh
"Devi-The Ethos of Empowerment" 12th - 17th October 2010, at C.R Park, New Delhi
"Nostalgia - Down the Memory Lane" 12th - 18th February 2010, at India Habitat Centre, New Delhi
"Horse Power & Cosmic Relations" 8th - 14th June 2009, at AIFACS Gallery, New Delhi
Group Exhibitions
"Delhi Art Festival, Spring of 2012" 27th - 29th March 2012, at Constitution Club, Rafi Marg, New Delhi
"The Gurgaon Art Festival" 25th - 29th January 2012, at Epicenter Apparel House, Gurgaon
"Chaose-An exhibition of Paintings & Sculptures" 27th July - 2nd August 2010, at Rabindra Bhawan, New Delhi
"Delhi Art Festival Summer '08" 23rd - 27th April 2008, at Travancore Art Gallery, New Delhi
Get in touch